Adventure & Nature
Home to a state park and endless open ocean, Cape Ann is perfect for budding and experienced naturalists. The unique natural backdrop is also perfect for runs, hikes, and water-borne adventures.
Halibut Point State Park
Teeming with wildlife of both land and sea Halibut Point is an adventure waiting to be had. Grab your binoculars and rubber boots for a fun day walking and admiring the coastal ecosystem.
Whale/Dolphin Watches
Take advantage of the ports by taking the family on a whale and dolphin watch! There are several options in Cape Ann to go out on a vessel and witness the majesty of marine mammals.
Good Harbor Beach
A local favorite, and it`s no secret why – Good Harbor beach has white sands and wave action for the ocean lovers. Restrooms and showers are available, and life guards are on duty from Memorial day
Boat Tours
Take to the seas! Cape Ann has every boat experience you could imagine, just minutes from your doorstep. Location: Various
Kayak & Paddleboard Rentals
Looking to get up close and personal with the waves? Grab a rental and spend a day floating away from your troubles! Paddleboards delivered anywhere in Cape Ann – making it easy for you to grab & g
Beaches
Whatever the season, nothing beats a long walk on the beach. Explore all of the seaside views on your doorstep!
Stage Fort Park & Beach
Visit this historic park, where Gloucester`s first people settled in 1623. The park has two beaches as well as recreational facilities. The park permits grills and is perfect for picnics. Locat
Front Beach
For the perfect slice of seaside town life, head to Front Beach in downtown Rockport. This modest yet accommodating beach is at the heart of local life, looking out over Sandy Bay. Open all year ro
Cape Hedge Beach
f you`re looking for something on the quieter side, indulge the rocky shores of Cape Hedge Beach. A short walk from Long Beach, this secluded beach is much smaller and less visited than the big sa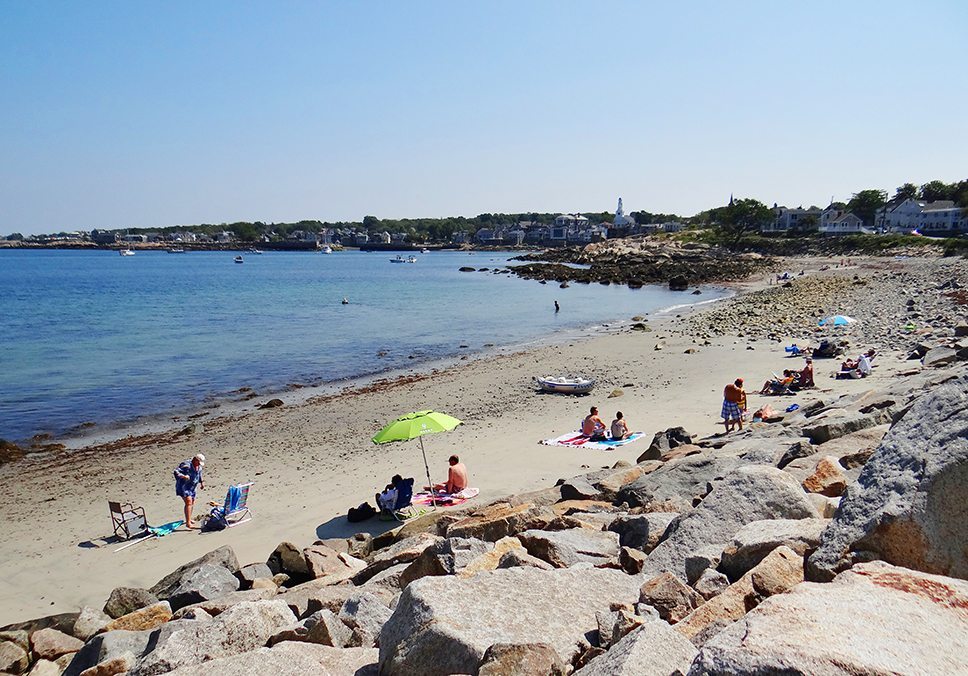 Back Beach
Kayaking, paddleboarding, or SCUBA fanatic? Take your crew to Back Beach for centrally located beach adventures. Back beach is a short walk from Front Beach, benefiting from the same proximity to d
Loblolly Cove
For a quieter, more secluded beach experience retreat to Loblolly. A rocky beach with calm waters, it is perfect for SCUBA, paddleboarding, snorkeling, or kayaking. It is also know for it`s abundan
Historical visits & Landmarks
Massachusetts is steeped in American history, and Cape Ann is no exception. Fun for families and history buffs, take a day to appreciate the roots of Rockport and Gloucester.
Hammond Castle
Explore a unique castle, built in the early 20th century by John Hayes Hammond, Jr. This castle houses a collection of unique Roman, medieval, and Renaissance artifacts as well as a stunning interi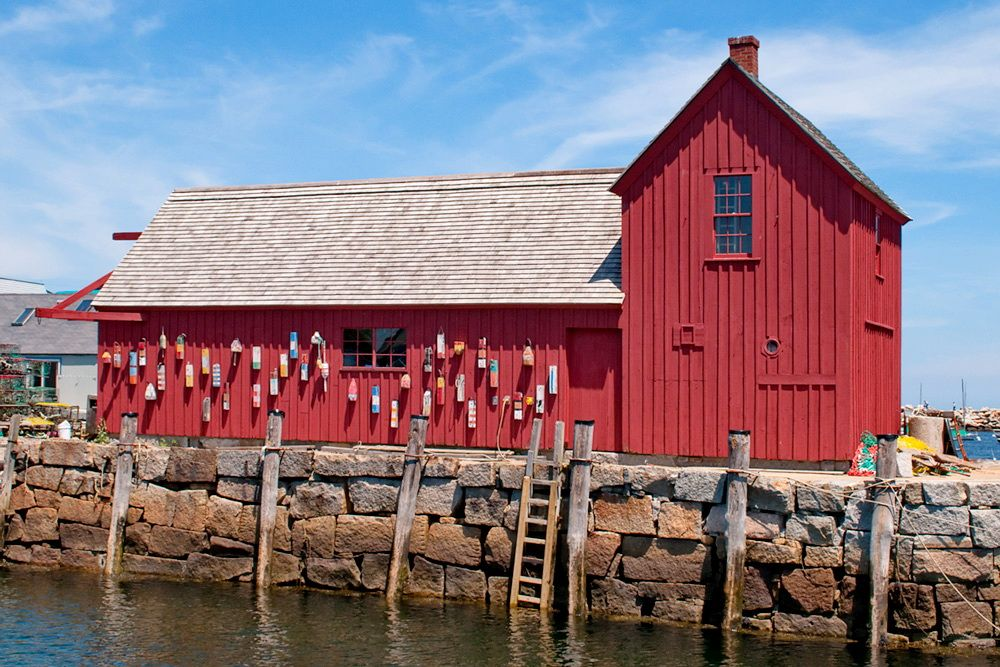 Motif No. 1
Rockport`s famous fishing shack is said to be one of the most painted buildings in America. It has been featured in a number of movies, including a brief appearence in the dentist`s office in Findi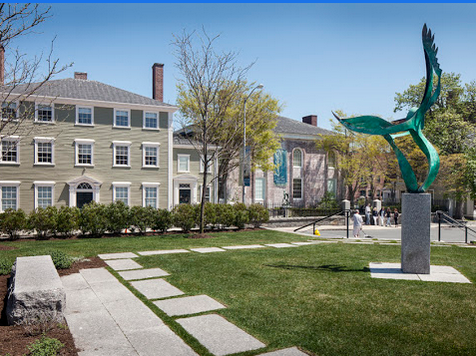 Cape Ann Museum
Cape Ann has a significant artistic and industrial history. You can explore several different aspects of the area`s history in Cape Ann Museum. The museum also boasts a fine art collection, and is
Maritime Gloucester
As America`s oldest seaport, Gloucester erected a statue in 1926 to honor 300 years of fisherman who were lost at sea. The statue is surrounded by names of those lost at sea from 1761 to 2001. Chec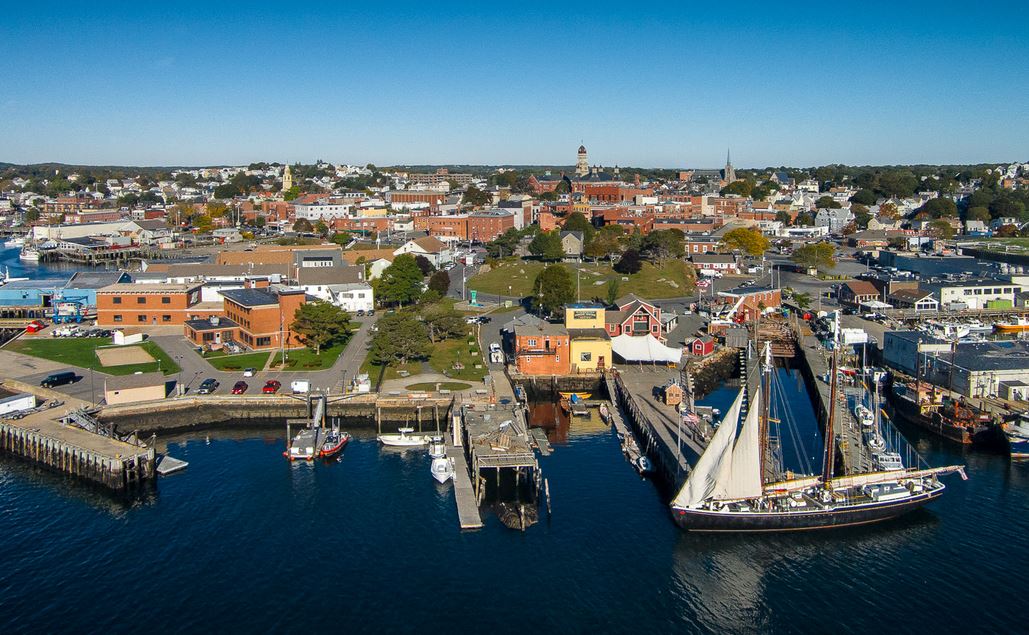 Maritime Gloucester
Take the kids to Maritime Gloucester to explore the wonders of the ocean! From fishing history to a small aquarium, this establishment is a great way to get educated about the things that impact th
Rocky Neck Art Colony
Keep up with the art scene on Cape Ann by visiting the Rocky Neck Art Colony website. Check out current events and local galleries to add to your itinerary during your stay. Location: 6
Rockport Art Association and Museum
One of the oldest and most active art organizations in the country. RAA&M is a "prominent cultural beacon" in Cape Ann. Check out their website for the latest events and exhibitions. Loc
Shopping & Food
From fresh, award-winning cuisine to fried haddock and french fries, Cape Ann hosts a variety of restaurants, cafes, bars, pubs, and walk-through eateries. Additionally enjoy a myriad of unique shops and vendors, providing souvenirs and fine goods to take a piece of Cape Ann back home with you.
Bearskin Neck
Downtown Rockport, or Bearskin Neck, is unmissable. Quain seaside roads are lined with unique shops, cafes, boutiques, and art galleries. Make a day of it by spending the morning at Front Beach and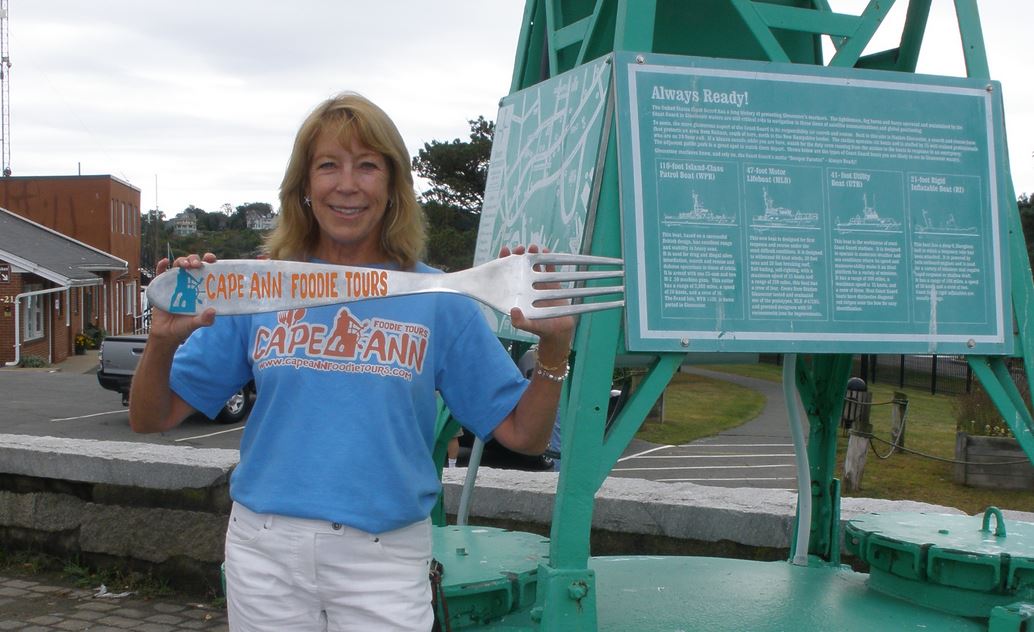 Cape Ann Foodie Tours
Don`t miss a single thing the the Cape Ann food scene has to offer! Check out these foodie tours to feed your inner connoisseur.
Top Restaurants
Check out the top rated restaurants in Cape Ann on TripAdvisor!